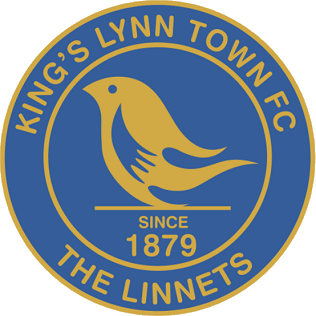 About The Club
t is not really known when King's Lynn first had a football club that represented the town, just that Lynn Town was reformed in 1879 having gone out of existence "a few years earlier. At that time there were a number of football teams in King's Lynn, the most notable probably being Lynn United, Lynn CEYMS and Lynn Alexander – the later competing in the Norfolk County Cup along with Lynn Town in the 1881-82 season. At one time King's Lynn could claim to be the centre of football in Norfolk. It was in the Black Horse in Chapel Street, that the Norfolk Football Association was formed in 1881 and prior to the arrival of professionalism in Norwich in 1905 King's Lynn were regarded as probably the strongest team in the County. The town had it's own football newspaper – The Lynn Football Star which was published from 3 October 1903 to 23 January 1915, three copies of this are in the King's Lynn Museum.
In those days, it is said the football team had the nickname of "The Shrimpers", although there seems little evidence of this in match reports, and their colours were not always as they are now with black and white being mentioned in some newspaper reports. The match report for the game against Cromer Town, on 17 March 1923, says that King's Lynn "played in their new colours of old gold and royal blue" so perhaps this was the first time the now traditional colours were adopted, although black and white stripes were re-adopted in the mid 1920's.
You can read more about the club here
Thank you for our signage, fantastic professional service. Highly recommended. We love our new look!
Grahame Gillis
Talk is Cheap!, Time is Priceless! Established 1991
Very creative and great attention to fine detail, highly recommended